how to building a home gym on a budget
Today many people want to building a home gym on a budget at their home, due to lack of time with the people, but due to lack of proper planning and guidance, they are not able to do all this,
Today I will tell you from my experience in this article that how you can make a home gym in your home with no money.
You can make a good home gym in your own home by using only a few gym tools.
Table of content
Choose the right place

Buying cardio equipment 

Muscle building equipment

Buying Mirror

yoga mat

Music System
1- Choose the right place
1.1-check the dimensions of your place 
Before you buy your gym equipment, you need to consider how big a room you will need to put it in.
To do this, you have to pay attention to the size of your room, measure the dimension correctly, then buy your gym equipment.
If you are planning a home gym for yourself, then I would advise you to avoid huge equipment, and which substitute you have to keep instead, I will tell you further.

Prioritize which equipment is most important to you
as an American council 
 20 to 50 square feet require for dumbles

30 square feet enough for treadmill or bicycle

100 to 200 square feet for a whole-home gym
At last, it's up to you what is your requirement for your home gym.
2.1- Pick your fitness Gole
If you set your fitness goals in advance, then it will help you to buy the equipment for yourself,
To do this, make a list of your fitness goals, the type of list you want to do so that you can buy the necessary equipment for you.
If you want to do cardio and endurance, then an air bike and treadmill are essential equipment for you, then it can be your priority, but if you build your muscle, then the treadmill and airbrake should not be a priority for you.
Note- If you are planning to buy a workout machine, then you will have to plug it in your home gym, 
so if you are planning to buy 2 or 3 machines, then definitely keep this in mind.


1.3- How to save your money
If you want to save your money, then you should not buy a treadmill and air bike,
Because this equipment is a little bit costly, and to avoid taking them, you can do cardio exercise by going to your lawn or park.
But still, you want to take it, then I have given below product description in some cheap and best offers, you can take them from them.
2- Buying Cardio and Fitness
By the way, you can replace this equipment with a dumble, resistance band, and exercise ball, which can save you a lot of money, and you can make a good home gym for yourself without any money.
You need to spend a little money on cardio and fitness, and you can get some good equipment for yourself. With these tools, you can do your exercise well.

You can also buy a foam roller for your home gym, and popular in home gyms.
Apart from these, you can also save your money by taking small equipment like an abs roller, Kettlebell, resistance band, and pull roller for yourself.
You can also buy a stationary bike for yourself, this equipment can also give you more value for less money.

3- Muscle building equipment
3.1- Adjustable Bench
The bench is most needed to build muscle because you can do any exercise like your chest, back, shoulders, and more.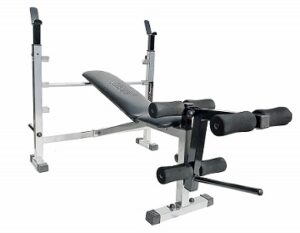 Its advantage is that you get it in the market or online, available at a cheap price.

You must sell adjustable for yourself because it can perform many types of exercise with your space less lane.
I have given you a link here for an adjustable bench at an affordable price,
you can go and get a good adjustable bench for yourself at a low price.
3.2- Pick the dumble
The dumble has been considered the best equipment for strength training because it is small in size, cheap, and easily available.
Dumble is the best option for muscle building and your home gym, and you will get it in your budget.
The correct criteria for a healthy man are 7 kg to 10 kg according to the standard scale.

If you can, then you can use a resistance band instead.
so a lot of people are turning to at-home resistance band workouts certainly, and we whipped up an incredible exercise for you that only requires
You can perform many exercises using resistance bands, and I have also written a complete article on it, and I have also given the link above.
Not only can you do rehabilitation exercises with this pull-up band, but you can also perform fat-burning, muscle-building exercises with it.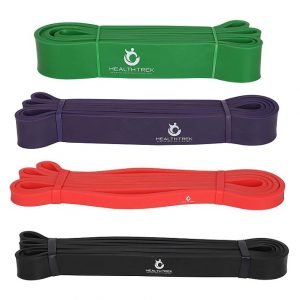 With its use, you can stop cervical pain and lumbar pain, so that it keeps you healthy

Tones and strengthens the abdomen, waist and legs, arms, hips, thighs while working on the abs at the same time

Bodybuilding Expander for Abdomen/Waist/Arm/Leg Stretching Slimming Training.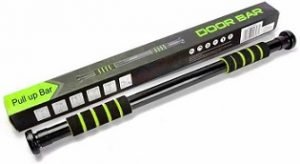 3.4- Pull-up Bar
The smallest and cheapest equipment for exercise, and you must use it.

Help a lot in your muscle building, and you can easily fix it anywhere in your home gym.

A mirror is required for your home gym, as it will provide you cosmetic touch, and with the help of this, you can see anything in any form.
The advantage of this will be that you will know whether you are exercising properly or not.

If you are exercising alone, then it will also help to give you an advice

With this, you can also inspect your every muscle properly.
A yoga mat is necessary to do many types of exercises and helps you to do exercises for belly fat, abs, knees, and joints, etc
I believe that yoga should be in every home, and you will get it comfortably at a more affordable price.
If you want, you can use a music system in your home gym, and now it depends on you what you want.
By the way, there is no harm in not applying, but if you can make an effort, then you can take it.
It is not good today between 500 to 1500, but it is enough for the work.
It will give you exercise and will also keep you motivated
You can prepare to building a home gym on a budget by following all the instructions I have given to you in this article.
If after I felt that I could add something else to it, then defiantly do it,
I hope this article will help you a lot.