Precautions of covid-19| Why to Panic | Workout and Diet
In today's article, I will discuss coronavirus with you all, As the whole world is affected by it as of now.
I am not a medical expert, so I don't discuss a lot of technical information.
But as a fitness blogger, I would like to tell you To fight any illness, so our immune system needs to be very strong.
To achieve, that a nutritious diet and a good workout are essential.
But as a fitness blogger, I would like to tell you To fight any illness, so our immune system needs to be very strong.
To achieve, that a nutritious diet and a good workout are essential.
So, in this article, I will share will you all Foods you should be eating to strengthen your immunity.
And as all gyms are closed worldwide, what are the exercises you can do at home to keep yourself healthy.
Along with these, what are the precautions of covid-19 you should be taking during this time will be discussed.
Table of content
Why we panic

Precautions of covid-19

5 normal exercises for immunity

6 workout for immunity

Nutrition
Let's start this blog, Before starting with the workout and diet part. I want to talk to you all regarding a few things.
I know the situations are a bit tough lately for everyone but do not panic.
We all, including me, are panicking a lot after reading news and messages on social media.
We should try to remain calm and relaxed, and People are panicking and stocking loads of hand sanitizers, tissues, and napkins in their homes.
As the ones who might need these items may not get access to these easily when needed.
So, stock up according to your requirements only, and there are huge misconceptions related to food as well.

And a lot of them have purchased many masks as well, and People stop doing this. 
2- Precautions of covid-19
Many people think that, If they eat non-veg, then they will get coronavirus because someone has told them.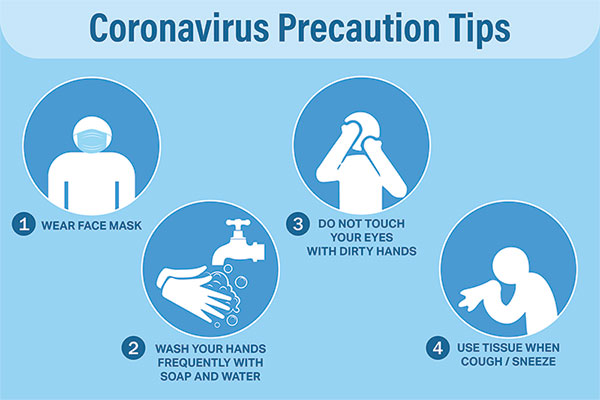 It is incorrect, but if bodily fluids of an infected person land in your eyes, nose, or mouth, you might get affected.
 

Hence, no need to miss non-veg from your diet but do cook it properly before eating, and another thing, that you all should do is social distancing.
Although the government has taken many initiatives and a lot of crowd-pulling places have been closed already.
But still, you should try to remain at home as much as possible and avoid going out.
Try to maintain distance from those suffering from the common cold too.
And if you already have any respiratory issues or are 50+ years of age, you need to take some extra precautions. 
At this time, you should stay mostly at home, take care of your diet, and exercise so that your immunity is intact.
The best thing is hygiene.
It should be your rule to maintain good hygiene in your daily lifestyle, and in recent times you should be extra cautious about it keep washing your hands with soap frequently.
exercises and workout enhance your immunity, which is fight against covid-19 virus, we will discuss it later
Before starting any exercise, warm-up is essential, we are going to do so here as well.
2.1- 5 normal exercises for immunity
Before starting any exercise, warm-up is essential, we are going to do so here as well. do so here as well.
Precautions of covid-19, I have selected 5 exercises that you should include in your warm-up routine.
      1-high knee raise
You need to raise your knees as high as possible If your rhythm is good, you can perform it faster. 
     2- Butt kick
This exercise how you perform butt kick, and you can even speed up the exercise
    3- jumping jacks
   4- Spot running
In this, you need to stay at one place and perform next, I will do standing front leg raises Like this

Here you no need to do a lot of jerk and try lifting your leg as high as possible while keeping it straight
   5- Mountain climbing
In this, you need to hold your body on your hands and toes while slowly bringing your knees inwards, and not to touch the ground with your toes while moving the legs
Like this, Perform all these exercises for 30 seconds each for 2-3 sets.
2.2- 6 workout for immunity
Precautions of covid-19, Lets' start with our workout now.

1- Decline push-ups 
a raised platform with some height to it, Here I am using this box, but you can use your bet, chair, or any platform on which you can place your toes

Like this, maintain a shoulder-width difference between your hands, go down and come back up.
Note-You can do parallel push-ups or knee grounded push-ups if you are a beginner.
Here I tried to make my exercise a bit challenging, so that why I selected decline push-ups.
2- Perform frog squats
First, see the difference between basic squats and frog squats, and Keep your feet shoulder-width apart just like in squats. 

Whereas in frog squats, we will go down and further come up partially go down again, Then stand up straight, and Go down once come up partially
3- Perform Bulgarian squats
I am using the same platform which I used to perform decline push-ups, and I will place my one leg 

Now move your other leg a bit forward And go down your both knees.

no need to down too much, and need to have a balance

Breathe out when you come up, and perform this exercise with both your feet

 
But if you are unable to perform this exercise then, you can perform lunges as well.
4- Perform two workouts in a superset
First is leg raises – keep both your hands below your hips and lift your legs slowly, and breathe out when you lift your legs

The second exercise will be high knee crunches, and I will keep both my knees like this and do crunches, 

while going back, don't take your upper body completely, and down breathe out when you lift your upper body
you need to keep both your hands on a platform, and they should be hip-width apart 

Now bring your legs forward, and keep your legs straight as well as bent

Now bring down your body where your back move along with the platform.

Now come up slowly and keep your core muscles tight throughout, breathe out and hold for 1 second when you come up.
Just like we hold our body parallel to the ground with our forearms and toes in as normal planks.

Here we will do the same, but there will be some distance which will result in a star position. 

It is a bit difficult to perform this exercise, but do give it a try, and if you are unable to do this, you can even do regular planks. 
place your toes and hands wide apart, and now you need to hold your body parallel to the ground 
1st round of our 6 exercises is complete, and we need to complete 3-4 sets similarly 
Try to perform 20-25 reps of each exercise and minimum rest between the sets.
The target should be to complete 3-4 rounds in 30-40 minutes 
these exercises and workouts will help you to enhance your immunity and prevent from covid-19 virus 
2.3- Nutrition (Precautions of covid-19)
Now we will discuss nutrition so that your immunity remains strong
Precautions of covid-19, everybody knows about general nutrition, but when you are not going to the gym and are unable to go out, and you do not burn a lot of calories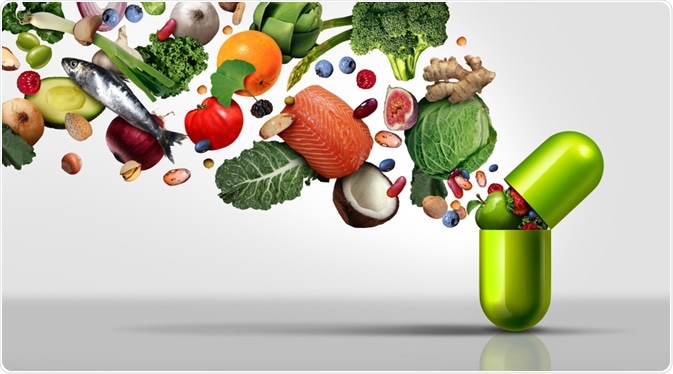 Reduce some calories from your diet, neither protein nor carbs 

Try to include good fats in your diet to fight coronavirus or any other kind of virus, and your immunity needs to be strong.

Take vitamin c in your diet in good quantity. 

you can add citrus fruits to your diet twice a day, or you can squeeze a lemon into water and drink it twice a day 

you want to remove toxins from your body, and you need to consume more fluids in any form

I would suggest you keep your body hydrated and drink lots of water throughout the day, drink lukewarm water it even better.

 use turmeric and tulsi leaves at least once in your daily diet

my suggestion would be to add turmeric and 4-5 tulsi leaves to 1 cup of milk at night, boil it, and drink it

the last thing which I would like to suggest Giloy, and Giloy is the best immunity booster

few sticks of Giloy in water and drink it 2-3 times a day it will boost your immunity a lot and help you fight many diseases
All the things discussed in this article about diet and exercise will help you handle the situation smartly while you are at home.
I hope this article(Precautions of covid-19| Why to Panic | Workout and Diet) will help you to prevent covid-19, and keep you healthy enough.
I will bring more articles for you all soon.