9 foods and vitamins for over 40 Female
Aging is a natural process, everyone has to go through this process, but we can control this process with the help of a good diet and food.
By controlling this process of aging after 40 is very important for the female, so we need to know about our diet and food.
In this article, we will discuss few best food and vitamins for over 40 Female that will help you slow down your aging process,
I know it's not a part of the food, but keep hydrated as well.
The human body consists of 60% water, and blood is 90% water, so we need to drink water in proper quantity.
An adult needs to drink 2 liters of water a day to stay hydrated.
After the age of 40, we should increase our water intake because it has many additional benefits.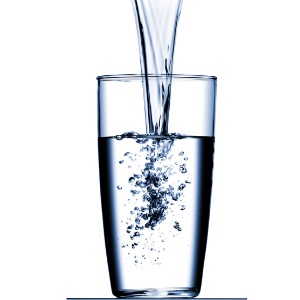 proper water intake regulating your body temperature

helping you think flushing toxins from whole body

help to keep your skin looking young

Water intake removes your radiant and wrinkle-free.
Note- Try to skip the soda, opt for a glass of refreshing water and diet coke after the age of 40
Broccoli is one of the best vegetables for anti-inflammatory and anti-aging after the age of 40
 rich in antioxidants which fight against free radicles and damage cells

Good source of fiber that helps you to control your hunger

Broccoli contains folate, calcium, and lutein which improves our memory.

Broccoli is a rich source of vitamin C that boosts collagen and improves the elasticity of the skin.
If you miss eating broccoli then you lost a lot of benefits.
Blueberries are more antioxidants than other fruits, and it the best food for our health.
blueberries contain antioxidants and know as anthocyanins, which help to look glowing and younger
phytochemicals present in blueberries which reduce our stress and inflammation in the brain

reduce the risk of Alzheimer disease

Add blueberries to your morning diet, or oatmeal for an added healthy boost.
Nutsalmond is one of the best sources of vitamin E, and that's has a lot of benefits
help to repair your damaged skin and tissue

Help you to hydrate your skin

protect from the sun's damaging rays

contain Antioxidant substance fight against aging and diseases

walnut contain omega3 fatty acid, which improves your heart functioning well and protect from skin damage 

uses of nuts keep you younger and protect your natural oil barrier
You must have heard its name very rarely, but this leafy green vegetable has many benefits.
These vegetables contain many kinds of vitamin-like A, B1, B2, C, and K.
watercress contain lots of antioxidants that fight against oxidative stress and more visibly

Help to enhance your immunity, digestion system.

help to improve your thyroid function
In India, this vegetable known as a Shimla Mirch, this present in various form in the market red, green, orange,
red and orange bell peppers contain antioxidants, and vitamin c than the other, and this will help you to prevent aging
keep your skin looking young and remove wrinkle on the face

help protect your skin from sun damage, pollution, and other toxic elements daily
this vegetable contains a bunch of vitamins like B and C and antioxidants that help to prevent chronic disease and delay aging
help to boost collagen production

Spinach has a lot of vitamin-A, and keep your strong hair

Vitamin K can help fight off inflammation.
Avocado contains fatty acids that fight against inflammation and keep skin healthy.

prevent sun damage and wrinkle

 help to block toxins
we need more protein at the age of 40, and it's responsible for maintaining muscle tissue and cells in our body
chickpeas are a great source of protein, fiber, iron, and copper
help to lose weight 

reduce the level of heart disease

reduce the risk of cancer
6best vitamins and supplements for over 40s female
Feel your best at every age, In here are the best vitamins for over 40 Female
Taking vitamins and supplements is the best way to improve your diet at any age. But choosing the best nutrition is often overwhelming.
There are a lot of options out there, among the many options.
Everyone participating in many roles on the body and touts various health benefits depending on your diet, lifestyle, routine, and life stage, few supplements will hold distinct advantages over others.
13 mineral and 16 vitamins are required for the body to function well

In addition, there are other sources of nutritional and health support with potential benefits, like fish oil or herbal supplements.
Women in their 40s or 50s have very different biological needs, and often have unique goals related to their health, as well,
We understand that choosing the most appropriate vitamins and supplements can be a daunting decision,
so we have researched to break down which vitamins and supplements are priorities at the various stages of life.
6 best vitamins for and supplements over 40s female
 Fish oil or badam Rogan oil(for vegetarian)

Vitamin B-Complex

Vitamin D and Calcium

Black Cohosh

Turmeric

vitamin C
1- Fish oil or badam Rogan oil
Women in their 40s generally have a unique set of nutritional needs. Women at this stage are ready to enter perimenopause, the stage that precedes menopause, and may start to experience hot flashes. 
Features and benefits
it contains healthy omega-3 fatty acids is a great supplement to support overall health during this time

It is beneficial for heart and brain health, which are essential for maintaining well-being beyond the 40s. 

help to glow your skin 
A vitamin B-complex contains 8vitamins
thiamine (B1), riboflavin (B2), niacin (B3), pantothenic acid (B5), vitamin B6, biotin (B7), vitamin B12, and folic acid.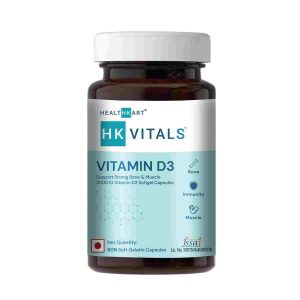 Benefits of vitamin B
B vitamins work together and individually to support mood.

Improve your digestion and sleep health

help convert food into fuel

support the cardiovascular system

Help maintain nail, hair, and skin health.
Vitamin D is the best vitamin for women in their 40s.
Helping the body absorb calcium from food,

Vitamin D helps promote bone health.

Taking vitamin D in conjunction with calcium can help support and maintain healthy bones.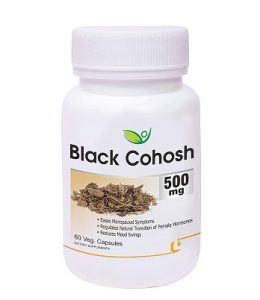 It can be stressful to try and determine which supplements are helpful during menopause that won't cause side effects or affect your health negatively.
Black Cohosh is often a recommended supplement because it has a lot of benefits
supporting healthy aging

help to do hormonal support
Turmeric is another required supplement for women in their 40s.
Turmeric supplements are by turmeric root, a plant grown in India and other regions.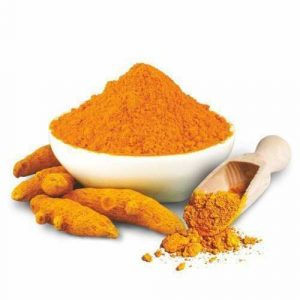 Turmeric is a yellow spice commonly used in Indian food, like curries, and has been used in traditional Indian medicine for centuries.
It is a powerful antioxidant that supporting joint health and likely supports brain health, and detoxes human organs as well
Vitamin c is a unique vitamin for a healthy lifestyle, which means not produced by the human body.
Mainly it's found in fruits and vegetables like orange, lemon, strawberries, kiwi fruit, bell peppers, broccoli, kale, and spinach.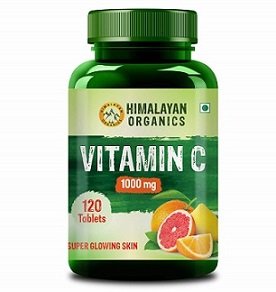 Benefits
reduce your risk of chronic disease

help to manage high blood pressure

May lower your risk of heart disease.

reduce blood uric acid levels 

help prevent gout attacks

helps prevent iron deficiency

help to boost your immunity

help to protect your memory
vitamins for over 40 Female can help support health through menopause. For women in their 40s, menopause is often a significant change that affects the body.
Nutritional supplements support a healthy lifestyle Nutritional supplementation, along with certain herbal products, can be an integral part of your health regimen.
However, to be truly healthy as you age, maintain the traditional pillars of wellness: a balanced diet, regular exercise, and adequate sleep.