Best smart fitness trackers for senior citizens
How do you make sure you're all fit and living a life free of dangerous medical conditions? Especially when you're so busy running around trying to tick off all the boxes on your to-do list for the day, which keeps repeating itself in its endless cycle.
Finding the time to see the doctor confirm your fitness is hardly possible with such busy schedules awaiting you every day.
So what is the alternative? This article is all about it.
Today we have a list of devices that can monitor your health. These health trackers have been designed with the most advanced technology to track your progress in your day-to-day life. Whenever a flaw is detected, it notifies you immediately so that you can see a practitioner when the time is right.
Get a holistic view of your overall health using Body Cardio by Withings. It provides accurate BMI, weight, body fat, and water percentage in addition to bone and muscle mass. The fitness trackers for senior citizens checks heart health through heart rate.
Weigh smarter with Body Cardio by tracking your complete body composition instead of just measuring your weight, helping to steer your health efforts in the right direction.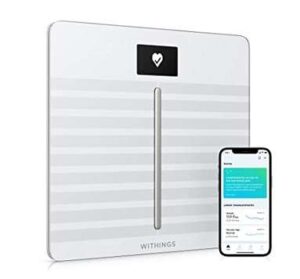 Take advantage of their Health Mate app; you can set your fitness goal and look for encouragement and guidance there. You can install the app on your smartphone or tablet and track various health metrics in addition to what works for you to achieve your fitness goals.
Talking about the material and design of the device, it uses a solid aluminum base and is 0.7 inches thick. Its revolutionary design with more stability and thinness fits well on various surfaces, from thick carpets to hard floors.
The device can automatically recognize up to 8 users with their data synced to the respective profiles in Health Mate. It supports weights ranging from 5 kg to 180 kg and stores more than 15 readings. Body Cardio includes Wi-Fi synchronization and has a rechargeable battery.
You can also use pregnancy tracking, baby weighing, and athlete mode to meet unique needs.
MorePro's SmartWatch is a great option for tracking your blood oxygen, blood pressure, heart rate, sleep patterns, and fitness. It is compatible with iOS and Android phones and also sends reminders.
This fitness trackers for senior citizens wearable provides professional heart rate analysis. You need to put your fingers on its sensors for about 30 seconds. Then it will display the result instantly on the app without the need for gels or threads. The smartwatch has a 1.14-inch HD color screen, which allows you to read even in the sun if you adjust the brightness.
Know your health specifically through infrared dual detection plus green light for blood pressure and heart rate with a personalized report on the app.
This smartwatch is easily paired with the activity tracker to track walking distance, calories burned, step count, activity time, etc.
The HEALBE GoBe collection is one of the most popular smart bracelets on the market for effective health tracking. This smart band works with Flow technology which monitors changes in glucose levels and an impedance sensor which sends signals to measure the frequency of fluid in the cells.
HEALBE's GoBe3 Smart Bracelet "fitness trackers for senior citizens" is an advanced wearable device that can easily track stress levels, nutrition, sleep, and hydration and improve the well-being of users. It offers a full body dashboard for effective health tracking.
Features 
Autonomous calorie tracking with Flow technology

Lightweight and comfortable design

Constant pulse measurement

Recalls of bio-based drinks

Step and distance measurement

Energy balance
This fitness tracker by Moov Now is a real-time audio coach for your body weight, cardio boxing, cycling, and running. It uses a sophisticated swim tracker providing stroke count, stroke types, and lap analysis and recommends ways to improve your stats.
The wearable 3D tracker can also monitor sleep, activity times, and body movements, track progress, and encourage you to reach fitness goals. Its strap is breathable and lightweight, so you can comfortably wear it on your wrist while swimming.
Wear the tracker on the ankle when cycling or running, but wear 2 for cardio boxing. The tracker is waterproof and includes 6 monthly warranty.
What is fascinating about the tracker is that it uses motion sensors that provide better detection than standard trackers. It also represents data with insight or in any color you choose.
Improve your health by understanding the movements of your body using the Oura Ring. The health tracker is the only expert-approved ring-shaped tracker. It can detect temperature and track sleep.
Athletes and top athletes can also use the Oura ring to monitor their performance. It embodies the high quality of technicality in its sleek and tiny surface with intelligent data collection.
The tracker provides a detailed report of your sleep, readiness, and activity every morning so you can better plan your whole day.
It does this by interpreting signals sent by your body while you sleep to provide metrics like heart rate, body temperature, and more.
Oura Ring maps your health information over time, otherwise known as health trends, to focus on long-term patterns and insights that help you maintain healthy practices every day.
Discover new fitness insights and experiences powered by an Apple Watch. Train and track your performance. Now they are also offering 3 months free on the purchase of Apple watches.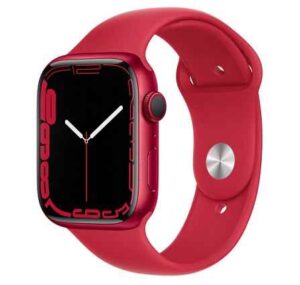 Apple Watch Series 6
It is water resistant and has a 44mm or 40mm case size with a Retina Always-on display. It also comes with ECG and blood oxygen apps.
Apple Watch-SE
This watch has a case size of 44-40mm and displays similar notifications to the Series 6 for heart rates. It has all the same features except it offers a standard retina display and no ECG and blood oxygen apps.
Apple Watch Series 3
The watch has a case size of 42-38mm, and you get heart notifications the same as the other two variants. It is also water resistant.
Withings's smart health companion consider for a healthier and happier future. It's the perfect partner for you to take the right steps to stay healthy.
From tracking your weight, sleep patterns, heart rate, and more, Withings has plenty of options to let you know every detail about your body.
Set goals for yourself each week and have Withings remind you of them unless you reach them. You've already made a reward for staying motivated.
You can also seek inspiration by connecting with your friends or family through the app.
The health and fitness trackers for senior citizens you could use to stay strong and healthy. The huge advantage of using these devices is knowing about the slightest complication in your body even before your body starts showing the symptoms.
Thus, you watch yourself at all times and get rid of all the suffering that would otherwise manifest. Because with the right device by your side, you can always focus on your health and take precautionary measures at the right time.
Next, check out some of the best home security systems to keep your home safe!